Monday, December 28th, 2020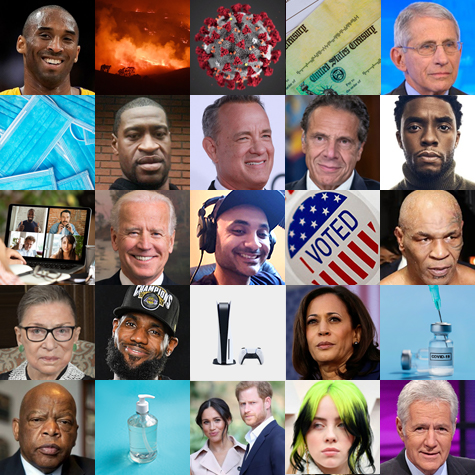 2020, oh 2020, what a year. Where do I begin to describe this rollercoaster? It really goes without saying, but 2020 was a year unlike any other. I mean, I know we can say that all the time, but this was entirely different. It seemed like every month, there was something else krazy happening, and it was huge. Whether it was the pandemic, the people we lost, or the protests that captured the world, we've never seen anything like it. Honestly, it seemed like things would never let up.
In addition, we also experienced an election year. It captivated us, it moved us, and it divided us. It seems like everyone had election fever, as there was a record turnout in the U.S. for voting. But even with the people making their voices heard, there still continues to be unresolved issues. And I mean, what a time for it to be an election year, right? We faced COVID, which shut down the world and changed everything. As the vaccine slowly starts to get distributed, there's one thing I can tell you…2020 will be one for the history books.
While I could spend all day talking about the events that made up 2020, I won't. Instead, as I do every time around this year, I want to revisit my year and talk about what characterized it. From highlights, to favorite things, to expectations for the new year, there's a lot on my mind to share. So sit back, relax, and vibe out with me as I talk about my year in 2020!
Continue reading…