Thursday, December 30th, 2021
2021…what a year you've been. While 2020 was the rollercoaster year where COVID changed our lives, 2021 felt like the year where we began adjusting to a new reality. People were divided, emotions ran high, and there's still a lot of uncertainty as we go into the new year. If anything, this year felt like a transition year as we try to find our footing. Oh yeah, did I mention that vaccines rolled out this year too?
This year was shaped by many things. From the loss of DMX and Biz Markie, to the rise of Squid Game and Meta, 2021 had its share of big moments. We had a war end, inflation rise, and natural disasters rock the U.S. It was also the year where things began to "open up" again, only for us to go into another uncertain time. I feel exhausted just thinking about it.
There was a lot that made 2021 the year that it was. For me, there were also many things that characterized the year. As I do every year around this time, I want to revisit my year and talk about all that happened. From highlights, to fav things, to 2022 expectations, there's a lot to cover. So sit back, relax, and let's get into it. Here is my 2021 year in review!
---
Highlights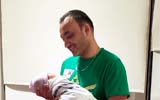 New baby – Hands down, the most significant thing that happened this year was the birth of my daughter. It seems like it was so long ago with how busy the year has been, but it wasn't lol. It's been an amazing time though, as I watch this little human grow up right before my eyes. Becoming a father AGAIN is an interesting experience, as I'm applying what I've learned yet still learning as I go. I'm sure other parents can relate haha. All in all though, I'm extremely blessed for this new addition.
Business building – I didn't spend as much time on music this year, for good reason. I spent mad time working on building up my media business that I started in 2020. From creating content for social media, connecting with clients, to constant learning, it seems like I was always up to something. It was a very productive year though. I launched a new website, became active on social media, and printed business cards too. Growing the business will continue to be a big priority for me in the new year as well.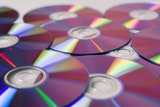 More re-releases – As a continuation of 2020, I continued to re-release singles that appeared on previous projects as part of my "Project Re-release" Series. This year, I released "Daydreamin'" feat. Oddeo (and produced by TypeNyce), one of my personal fav songs. It actually appeared on my first mixtape, "It's About Time! The Mixtape." Later in the year came "Field of Dreams" also feat. Oddeo (and also produced by TypeNyce) which was featured on my "Something to Prove Promo" mixtape. Additionally, I dropped "Do it 2 Me" feat. Jabi (produced by Digital Desi). Links to all three songs are below: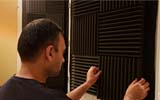 Set up recording space – Last but certainly not least, I FINALLY set up a new recording space. I now have a dedicated space where I can record music, from freestyles to remixes to original songs. It took me awhile to set up, since I had to do the majority of it on my own. I also hit a few roadblocks along the way which slowed me down (or even made me pause). It took some time to learn how to set things up too, but I wanted to make sure I was doing it right. I'm still learning, so it'll continue to be a work-in-progress, but for now I can say that it's set up. Hopefully I can release some vlog footage of the set-up process soon.
---
Favorites
I wasn't creating the whole year, I was also consuming. Here are some of my favorite music and movies that came out this year.
---
The Wrap-Up
As we take a look back on 2021, we can say it was defined by lots of different things. For me personally, it continued to be a year of growth. It was also a challenge as I tried to find balance with everything I was doing.
I'd say the majority of my time was dedicated to my media business AJX Media. From everything that I was up to, it seemed like there wasn't enough time in the day to do everything I wanted (I've heard that before, Ajaxxx). I think I talked about that last year in my 2020 year in review. Perhaps I'm thinking too ambitious? Or maybe I need help? Or I dunno, maybe I can do a better job of managing time? I'd say it's likely the latter. It's tough though, when there's so many distractions and things pulling me in different directions. Despite the setbacks, I'm proud of what I accomplished this year…yet still unsatisfied because I know I could have done more. I do know that the more I create, the better and smarter I'll get at it. So yeah, here's to a successful 2022.
With the business taking up the majority of my time, I didn't nearly spend as much time on music as I would've liked. Despite that, this was a really solid year on the music front. I grew my YouTube channel, I collaborated with other artists, and I even released several songs too. As I continue to get better with the media business, I hope to free up time to make more music. Also, I'm hoping to collaborate with more people this upcoming year which will help to take some of the load from me. With that said, it was still difficult because I had the urge to make music but couldn't because of priorities.
Another thing that was impacted was the website. I mean, I dunno if you noticed, but I didn't post one Opinions Column this entire year. And that's after going like ten years without missing a month. I thought I'd relaunch the site which is why I didn't update it, but I was pulled in other directions. It's been tough to juggle it all…which seems to be a reoccurring theme in my life.
---
What to Expect for 2022
1. An album – With the recording booth now set up, I feel good about releasing an album. I still have to clean up a few things, refine some songs, and also review what I have. It's important that the album tells a cohesive story, while still sounding fresh. I've been working on "Something to Prove" for awhile now, but I feel like it's in a good place with all the planning I've been doing. I also have a good idea of what songs I need, which is really important. All in all, I'm hoping 2022 is the year that we finally get the album!
2. A new website – It's now been ten years since this version of the website dropped. It's time for a major overhaul from top to bottom. I began work on the new website this past year, and I plan to continue that work in 2022. Especially with the new business now (and new skills I've acquired), I feel good about getting the site done and launching it. It's tough though, because I'm my own client lol. But yeah, I've got a lot of cool things planned for the site, now that I got a general layout put together. So yes, coming soon…the new Ajaxxx.com!
3. More videos – Since I'm able to record in a dedicated space now, I can record more. So, my goal for the upcoming year is to put out more videos, from freestyles to acapellas to vlogs. Of course, I'll need to balance it out with everything else I'm doing, which will require a great deal of planning. I've already put together a calendar with planned music to release, along with what type of music I wanna share. So, I'm in a good place so far. It'll be an exciting (and busy) adventure but I'm ready for it. Here's to fun times ahead.
4. More designs – With the media business up and running, I'd like to create some new designs that I can use for music. From single artwork to t-shirt designs to a refreshed logo, I have a lot of things I'm working on and will continue to work on through 2022. This will likely tie into some of the website activities, so it will go hand in hand. But yeah, there should be lots more to come for 2022.
---
Closing Thoughts
Overall, 2021 has been a super busy year. From becoming a parent again to running a business, I've definitely had a lot going on. I'm hopeful that things kinda settle down next year, as I continue to nail processes down and establish workflows to use. I've been using my calendar a lot more, scheduling things and planning a ton. I've really focused on planning this year, especially with unexpected surprises that always seem to happen. By having a plan, I've been able to do a better job of navigating through it all to be productive.
With the way the internet is nowadays, I also feel like there are more opportunities than ever before and more places to make an impact. It's an exciting time to be a creator, but it can also become overwhelming if not managed right. I'm looking forward to what the upcoming year brings, while also mindful of where to spend my time and what to focus on. It's going to be important to block out distractions and time manage, while leaning into my strengths. Here's to a successful upcoming year!
And that'll do it for me, y'all. Thank you for reading up to this point and for rocking with me throughout the year (or years). Here's to a great 2022. Happy New Year!!!!!